Tools for Parks & Recreation Professionals
Stay on top of your game with the latest tools in the field.
The number of tools and technology in the field of parks and recreation keeps growing and growing.  To help you stay on top of your game, we're bringing you a comprehensive list of software, tools, and websites that can help you get more done and keep costs low.  Navigate using the sidebar over here 👉.
Not every tool will be a good fit for your agency.  Your agency size, budget, and jurisdiction size will determine which tool might be best for you.  
Use your best judgment and consult with your IT department if you have questions.  Some links on this page are affiliate links, which means I may receive a commission at no extra cost to you. 
Becoming a CPRP is one of key milestones of your career journey. Join this self-paced course to help you gain the insights and information needed for the CPRP exam.
Create beautiful designs with your team. Use Canva's drag-and-drop feature and layouts to design, share and print business cards, logos, presentations and more.
Later helps small businesses, social media managers, and creators harness the power of marketing strategy, social media scheduling, and a custom link in bio – all in one platform.
Create online contests, hashtag giveaways, landing pages, websites & emails.
Discover more than 4 million quality resources created by artists in over 190 countries around the world.
An entire searchable library of photos and videos, completely free to use, download, and promote in your marketing materials. 
With new content added daily, Adobe Stock is powered by creatives, for creatives. Search and license millions of high-quality assets right inside your Adobe Creative Cloud apps.
Trello is the easy, free, flexible, and visual way to manage your projects and organize anything, trusted by millions of people from all over the world.
From the small stuff to the big picture, Asana organizes work so teams know what to do, why it matters, and how to get it done.
Notion is an application that provides components such as notes, databases, kanban boards, wikis, calendars and reminders. Users can connect these components to create their own systems for knowledge management, note taking, data management, project management, among others.
Microsoft Teams is a proprietary business communication platform developed by Microsoft, as part of the Microsoft 365 family of products. Teams primarily competes with the similar service Slack, offering workspace chat and videoconferencing, file storage, and application integration

Monday.com is a Cloud-based platform that allows companies to create their own applications and work management software.
A recruitment tool  that expands your reach for potential applicants by streamlining the application, interview, and onboarding process.
Process Street is a simple, free and powerful way to manage your team's recurring checklists and procedures. The simplest way to manage recurring workflows for your team.
With Trainual, document every process and policy for every role and responsibility in your business so you can onboard, train, and scale faster.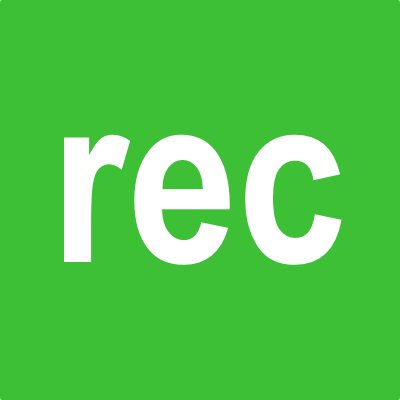 RecDesk is cloud-based recreation software that radically simplifies the way recreation organizations
work with and manage the information that is important to them.
An innovative software program that enables individuals and families to access registration to all of the participating organizations in town through a single account on one website.
Turn registrations into revenue
with efficient and configurable recreation management software.
A fully-integrated solution to manage your department, designed to serve your community and staff.
SmartRec is an eCommerce platform for activities and recreation. Amilia helps you deliver an accessible, seamless digital experience to your residents and staff.​
Attract, connect and retain your members through our powerful cloud-based member management, online scheduling, and marketing solution for parks and recreation centers
MyRec.com recreation software helps departments operate more efficiently with tools like online registration, leading to savings in service delivery, operations, and business planning.
If you're considering making the switch to online onboarding, then handling paperwork virtually is an essential step.  WorkBright reduces paperwork and makes the onboarding process seamless.
ePACT makes it easy for rec leaders to collect, manage and access health & emergency information, waivers and consent forms – all in one secure, compliant platform. We take care of the paperwork, so you can focus on your participants.

Designed by camp doctors, nurses and directors, our secure, easy-to-use web-based solution manages health forms, allergies, medications and illness/injury tracking for your camp throughout the summer.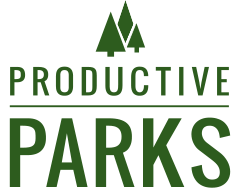 Productive Parks software has been designed specifically for the Parks and Recreation field.
Their integrated feature set allows for seamless workflow from task creation to completion. Use Productive Parks to automate your work plan, perform inspections in the field, track your inventory and report on all of it.
Simplify your maintenance, assets, energy, events and expenditures with Facility Dude's easy-to-use, cloud-based membership software solutions
Cartegraph is a solution that streamlines day-to-day maintenance and allows you to track your park infrastructure.
When2Work is an online app and interface for scheduling employees.  Take control of your employee schedule and get back time!
Employee scheduling and time tracking software for the modern workforce. Desktop and mobile apps give everyone the access they need.
Simplify payroll with our online punch clock. Easily track employee time, no matter where they are working.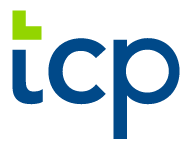 Time Clock Plus is a robust suite of solutions that work seamlessly together to automate time keeping and labor related processes, control costs, manage risk and ensure your people operate productively.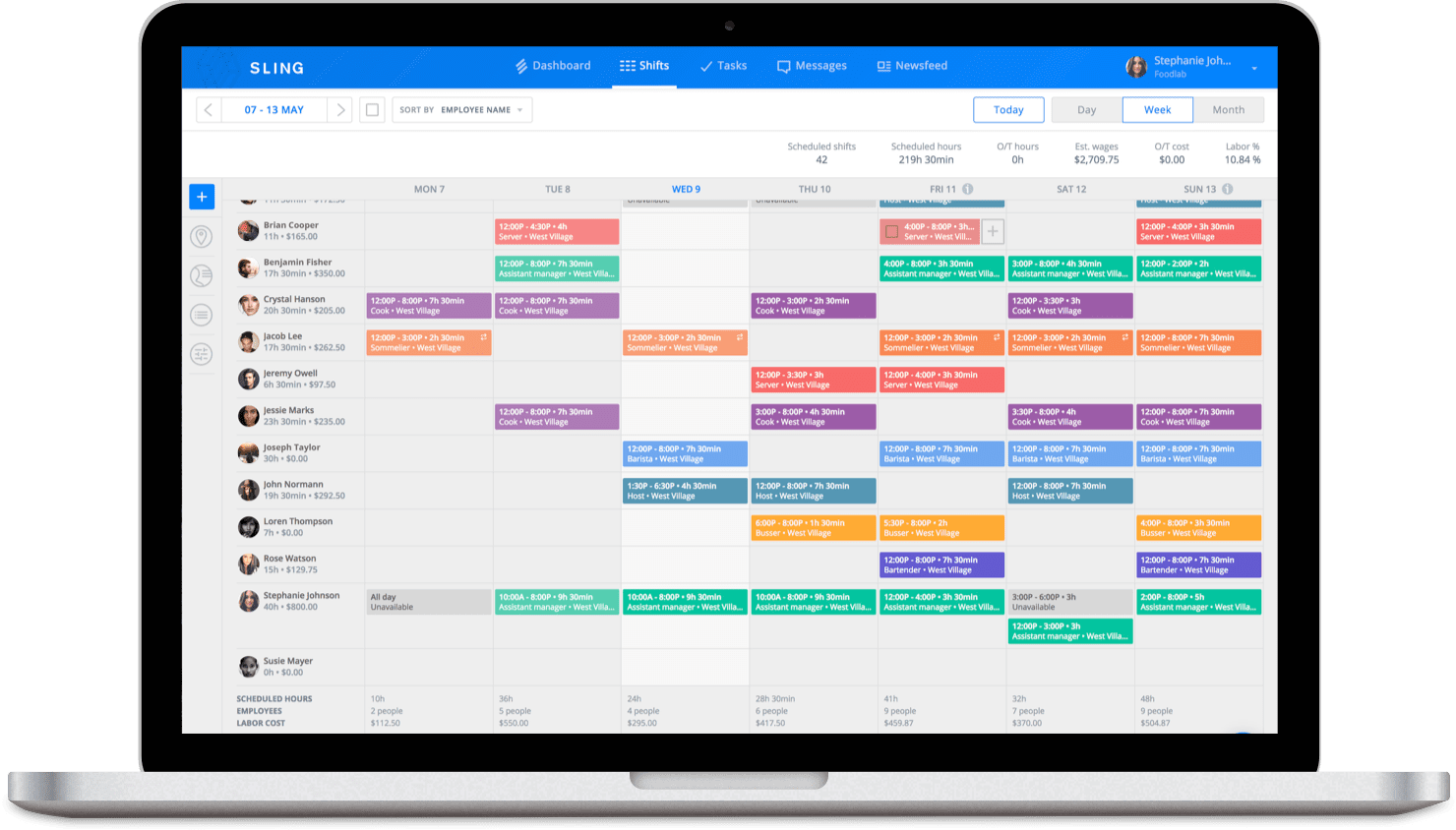 Build your employees' schedules in minutes and manage time off, availability and shift trade requests. Track employee hours, avoid exceeding budgets and scheduling overtime, reduce absenteeism and late arrivals, and handle unexpected changes without stress.
Elementor is the page builder that I use to create this website. I love the flexibility and freedom that I have to create any design I come up with!
Headliner is a tool to create audio-grams from your podcast or audio based content and turn it into shareable posts for social media.
Restream allows you to broadcast live video to 30+ social networks at the same time.
Teachery is an online course platform that allows you to create trainings and courses for your customers or employees.
A recruitment tool  that expands your reach for potential applicants by streamlining the application, interview, and onboarding process.
Tools I Built for this Website
If you are looking to host a website for your small business, Bluehost is a web hosting provider that offers a variety of hosting services to suit your needs
Build and customize every part of your website intuitively with Elementor's visual builder. Zero coding required.
Canva is a graphic design platform, used to create social media graphics, presentations, posters, documents and other visual content. The app includes templates for users to use. The platform is free to use and offers paid subscriptions like Canva Pro and Canva for Enterprise for additional functionality.
JotForm is used for building online forms, but can do so much more. Its users can create forms using drag and drop form objects and/or complete templates that require no special technical knowledge.
Grammarly is a cloud-based writing assistant that reviews spelling, grammar, punctuation, clarity, engagement, and delivery mistakes. It uses AI to identify and search for an appropriate replacement for the mistake it locates.